then andS AT EQUINOX24
Equinox24 can be run in a relay team of 2-8 runners. We have 3 Team Race Categories: 2 runners are categorised as a Pair, 3-5 runners a Small Team and 6-8 runners a Large Team. Your race category will be determined when entries close according to how many runners you have entered and you can add runners individually over time if you don't have a confirmed number for your team when you create it. Minimum age 18 years.
TEAM ENTRY
The person who enters the team is called the Team Captain. They are responsible for creating the team and managing the team members. The Captain will need to choose a Team Name to create the team. We also ask an estimated team size but this can be adjusted later. After that they need to complete their own entry details as a team runner.
They then have 2 options for entering more team members: they can enter and pay for all team members via the initial entry form or the Team Captain Dashboard or they can send a link to allow the rest of the team to enter and pay for themselves (they will receive this link in their Team Captain Confirmation email). In either case the Team Captain can view and make changes to each team member.
After creating the team and adding themselves, they can add additional team members at any time up until the entry deadline. The team creator can see all team member's entries in their Team Captain Dashboard. They must ensure all entries are complete by the deadline. Each team members' own email address must be inputted on their entry so that they receive all race info emails and their digital check-in passes. Team Captains can login to their Dashboard at any time to view and edit their team. They can swap team members, add new members, update some details on their forms and also request cancellations (but cancelled entries are non-refundable so it is better to swap for another runner). Make sure you choose a good team name as this will be printed on the reverse of your race t-shirt and race numbers.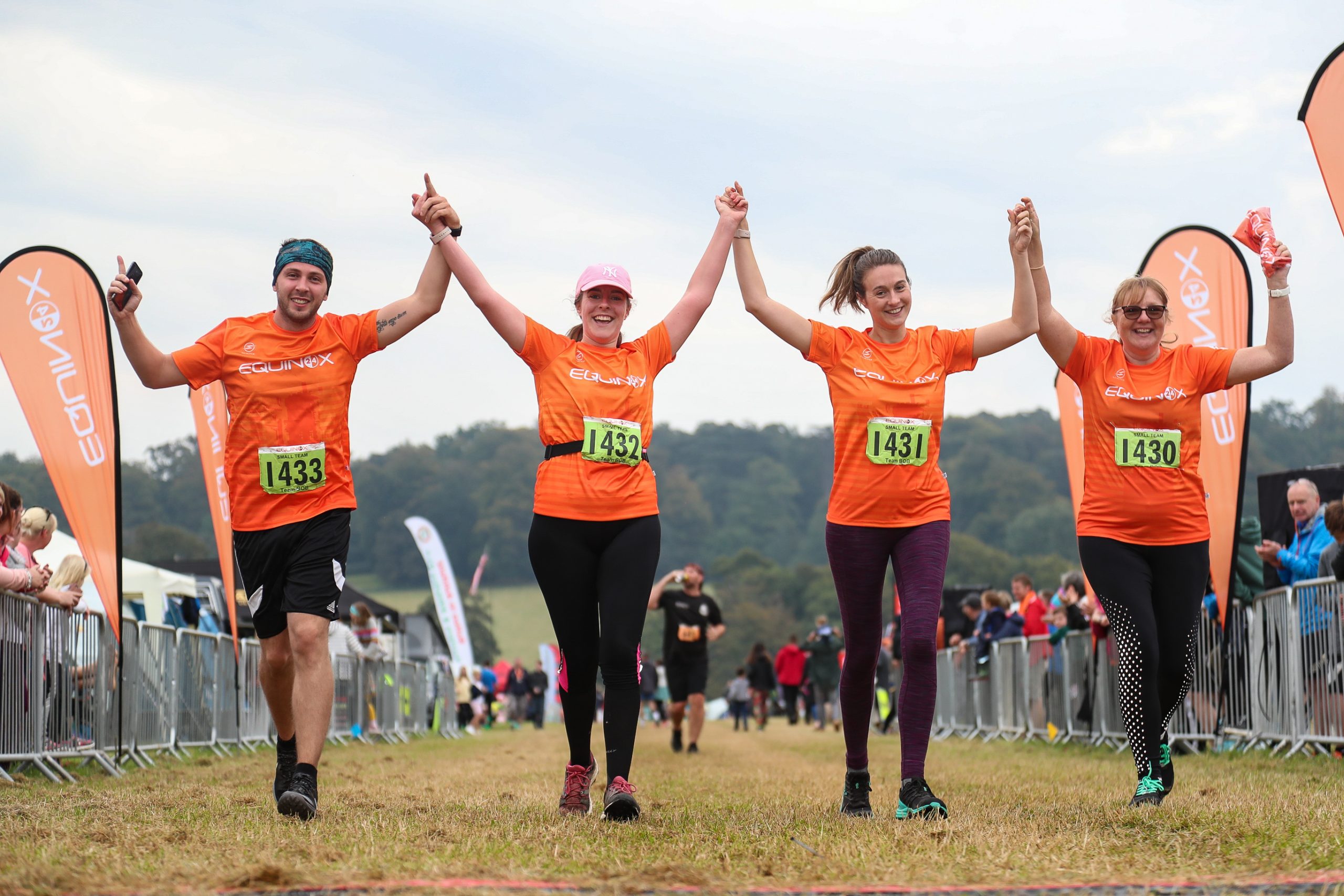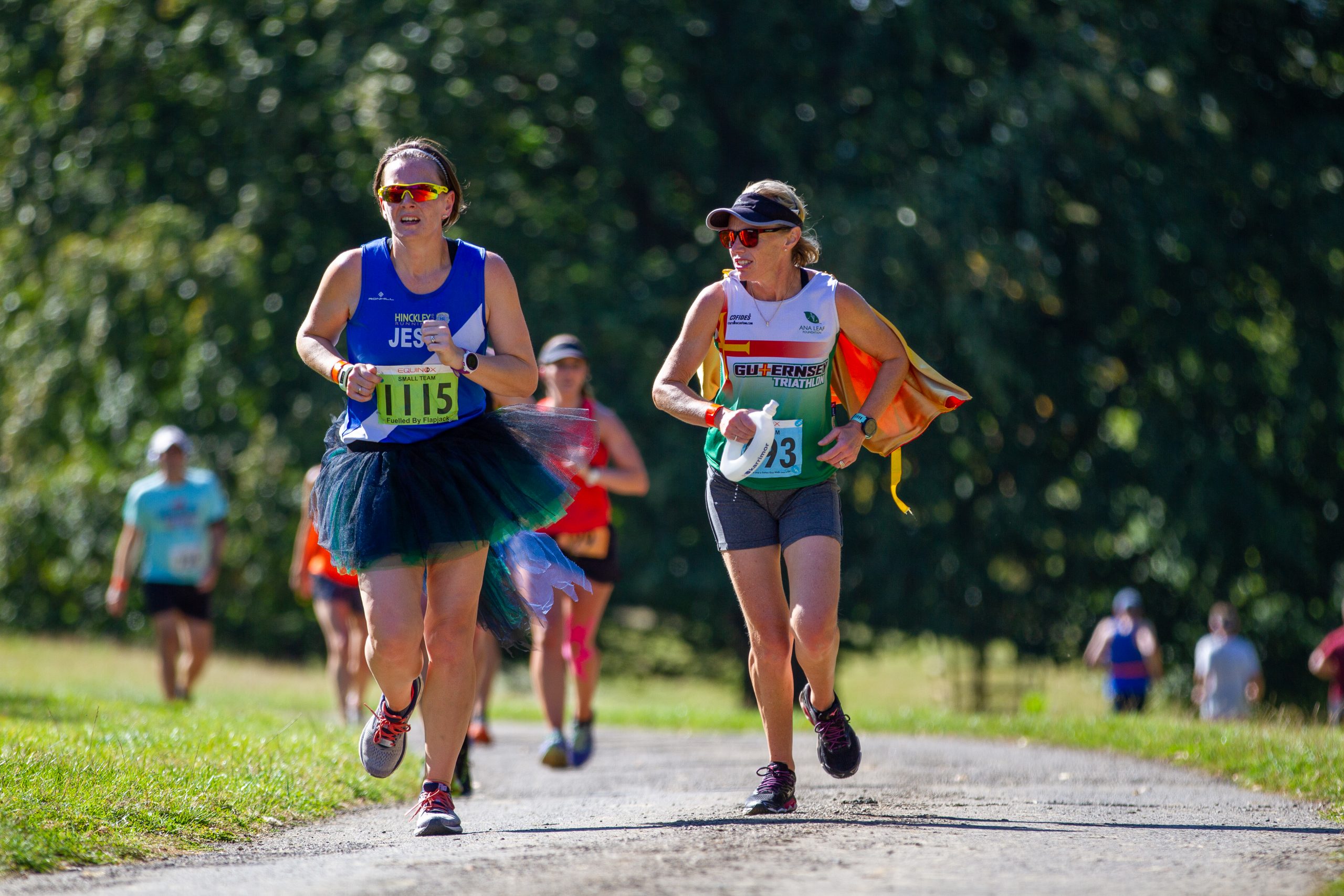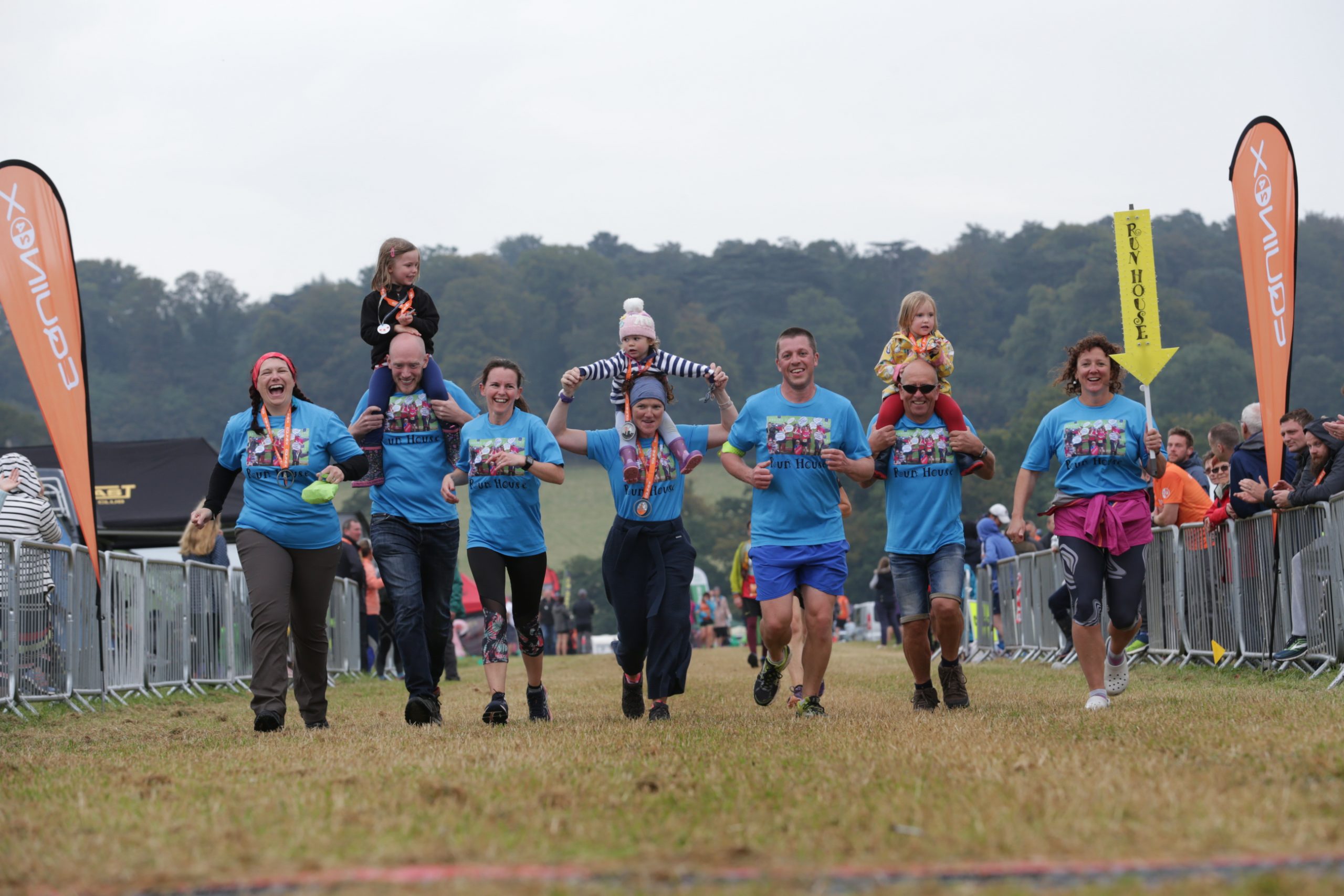 THE RACE
One team member starts the first lap which is is mass start at midday Saturday. From that point on you run your relay race swapping between team members as you choose – see the 'Handover' and 'Laps and Breaks' sections below for details of this. Make sure each team member wears their race number for each of their laps as numbers contain their timing chips. You can choose to end the race at any point but most people keep going for the full 24hrs. If a team member crosses the start timing mat by midday Sunday then they can complete that lap for it to count for their team. The most competitive teams work really hard to make sure they get this bonus #onemorelap as it is often the decider in the results. You can find updates of your teams results including lap times for each runner and the standing of the whole team via the link in our app or at the timing desk near the transition area.
At the end of your team's race you are all permitted to run the final 100m or so down the finish straight as a whole team. Team mates should join the final runner at the end of the crowd barriers. This makes a great photo! You can then collect your medals together – another great photo moment!
LAPS AND BREAKS
The main rule for teams is that only one team member/team number can be on the course at any one time – so team runners from the same team cannot run together. It is ok for there to be no team members on the course. Each team member is required to complete at least one lap but there are no other rules regarding the number of laps each team member completes – it does not have to be equal and there is no set running order. Double laps (or more) are allowed.
You can run your team in a relaxed way or be more competitive. You could have team members returning to camp to alert the next runner after their lap, or plan a strict schedule to ensure you complete as many laps as possible.
We suggest you have at least a rough plan for the event. Think about your running order and how long each person is likely to take for each lap so you have an idea of when to wait for them in transition – but be flexible and update this during the event to save people waiting too long. Also have a plan for what you will do if your team member isn't waiting for you in transition when you finish your lap. It can get cold waiting in transition at night, so think about what you will do with any layers you don't want to take on your run – will your team mate take them back to camp? Ask in our Facebook group for tips!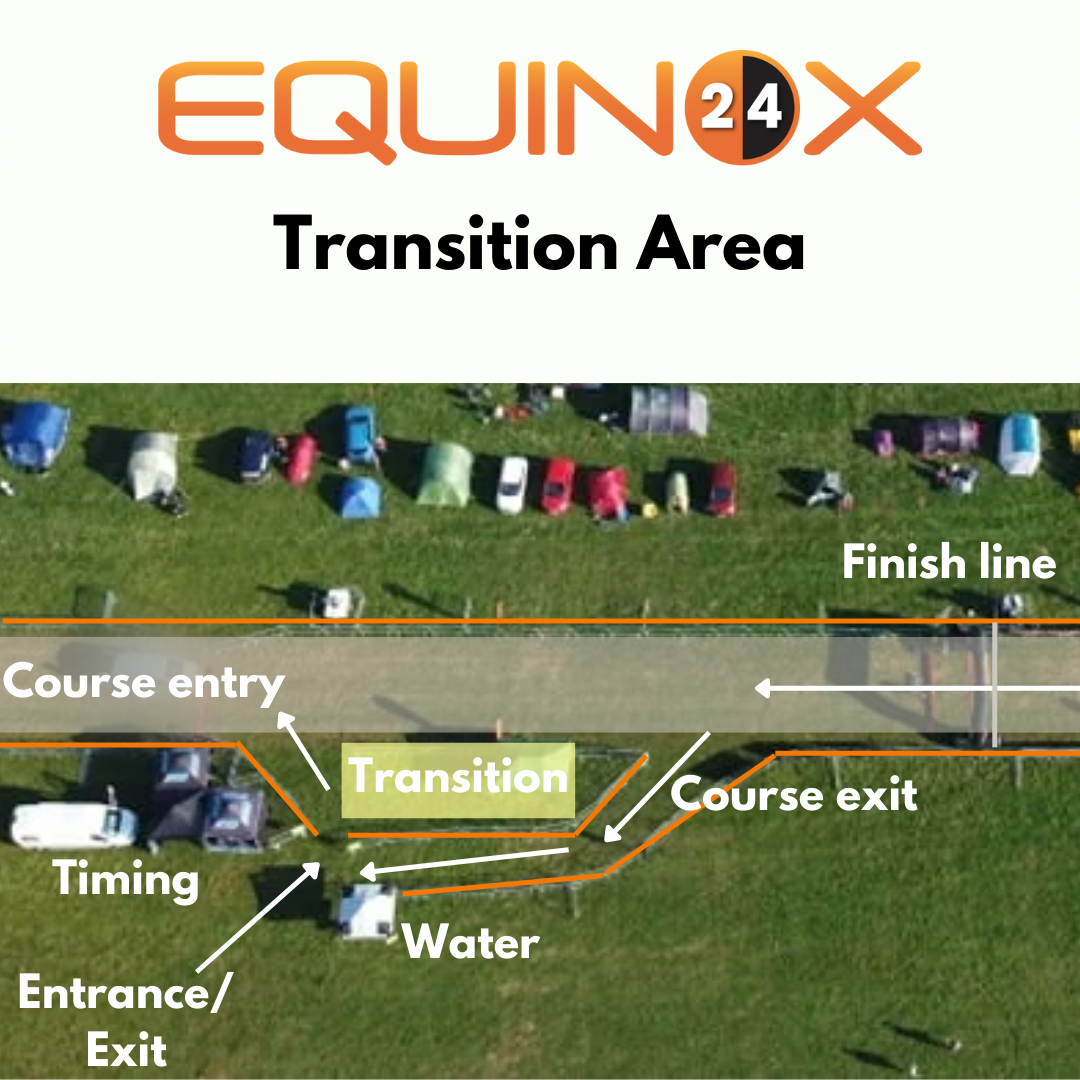 THE HANDOVER
Each team will have a slap band which is used as a relay baton and can be worn around the wrist when running, which is handed between runners each lap. Team members waiting to start their lap will wait in the Transition Area near the start line. There is a screen in the transition area which will display when a runner enters the camping field and are approx. 800m away from the start line. This is useful for runners waiting to handover so they know to ready themselves and move towards the edge of the transition area to wait for their runner. The runner finishing the lap locates their team mate and hands the slap band over the barrier fences to the waiting runner. The new runner then leaves transition via the course entrance and the incoming runner exits the course via the course exit. Only runners are allowed in this area and only the runner waiting to start a lap. If your runner is not in the transition area ready for you to handover you can choose to complete another lap, wait for them or go and find them – we suggest you make a plan with your team in advance for this situation.
10K RACES FOR TEAM RUNNERS
If you are running in a team you are permitted to also run in the Day and Night 10k events (enter separately) if you follow certain guidelines. Only one team member can wear both their team number and 10k number at one time to count the lap for both events – race numbers have timing chips attached. If other team members are also entered into the 10k race they must wear only their 10k number to avoid disqualification.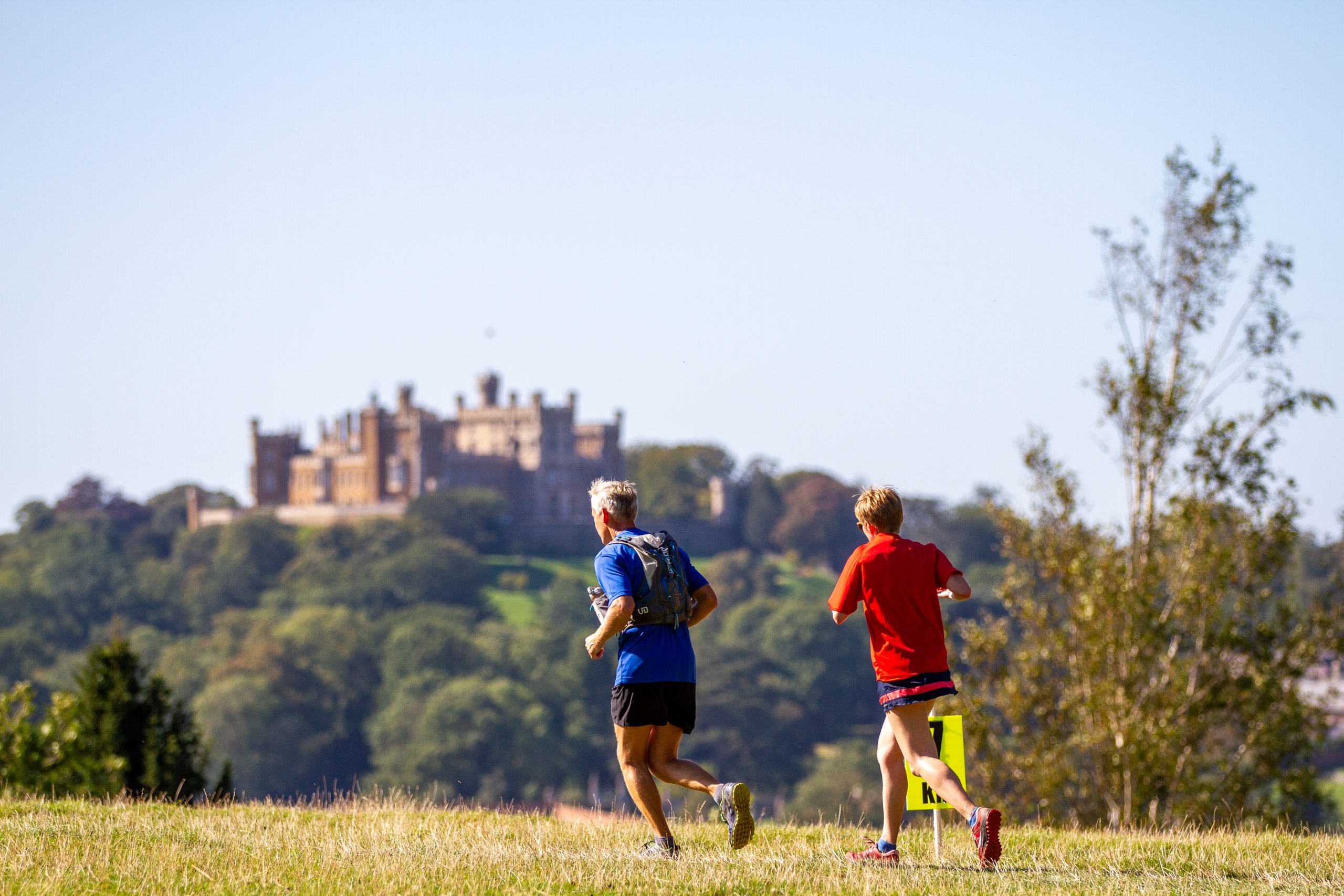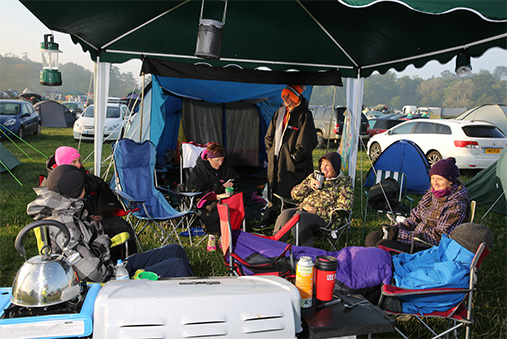 CAMPING FOR TEAMS
You can set up camp with your team mates – life in camp is half the fun of the event! Camping spots are first come first served but we do allow teams to pitch tents for team mates arriving later or reserve a modest amount of space for their team (being mindful of other runners). Some teams like to set up a central gazebo as their HQ. You are allowed 1 vehicle per tent on the field and we ask for cars not to be immediately next to the course – save this for tents to help support the runners as they pass. Vehicle access to the main camping field closes from 10am Saturday morning until the race finishes on Sunday, so should you need to arrive or leave between these times you will need to leave your vehicle in the car park or camp in the Orange area where you can exit/enter at any time (and it is still only 2-3 mins walk away from the start line and close to showers and toilets).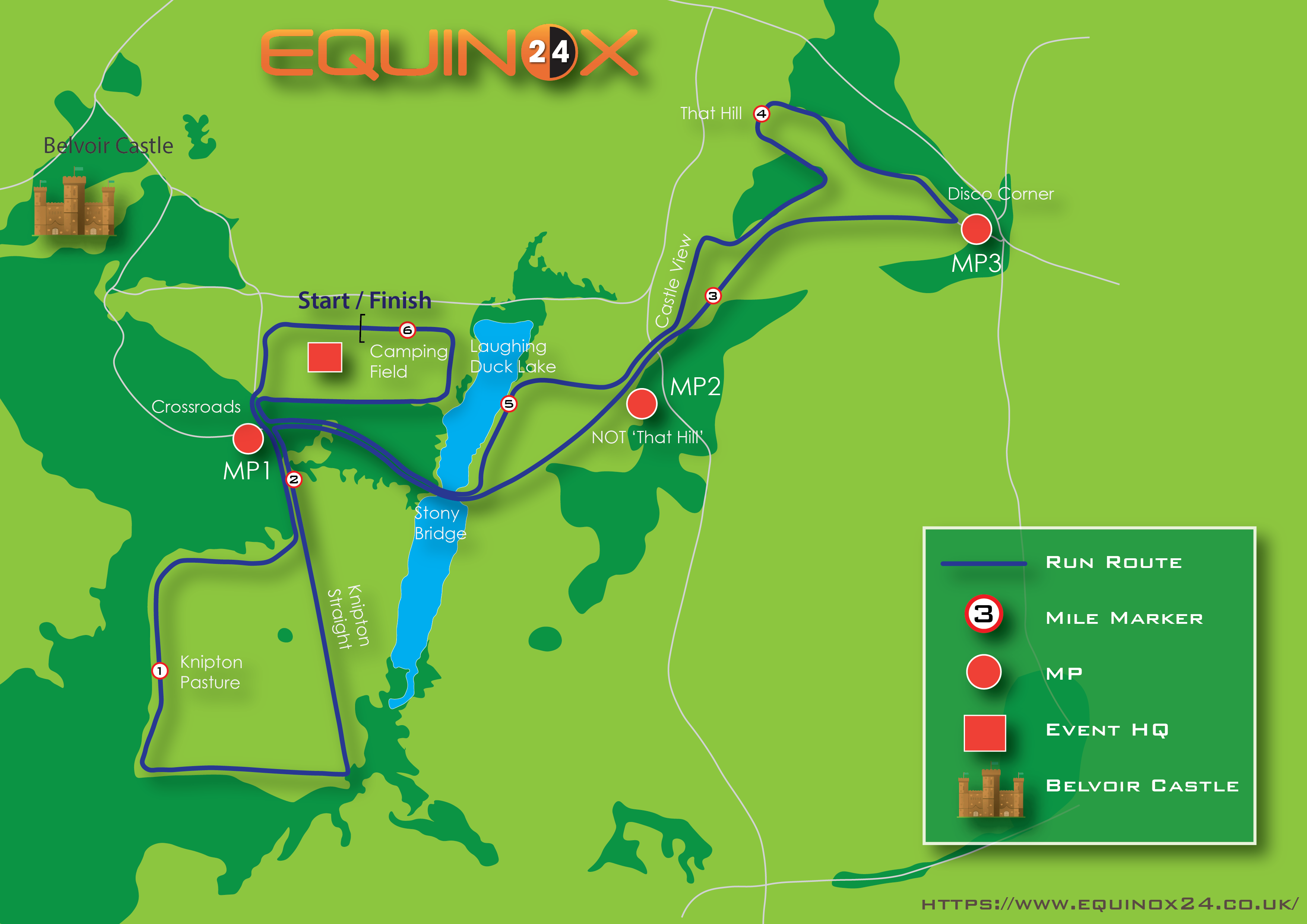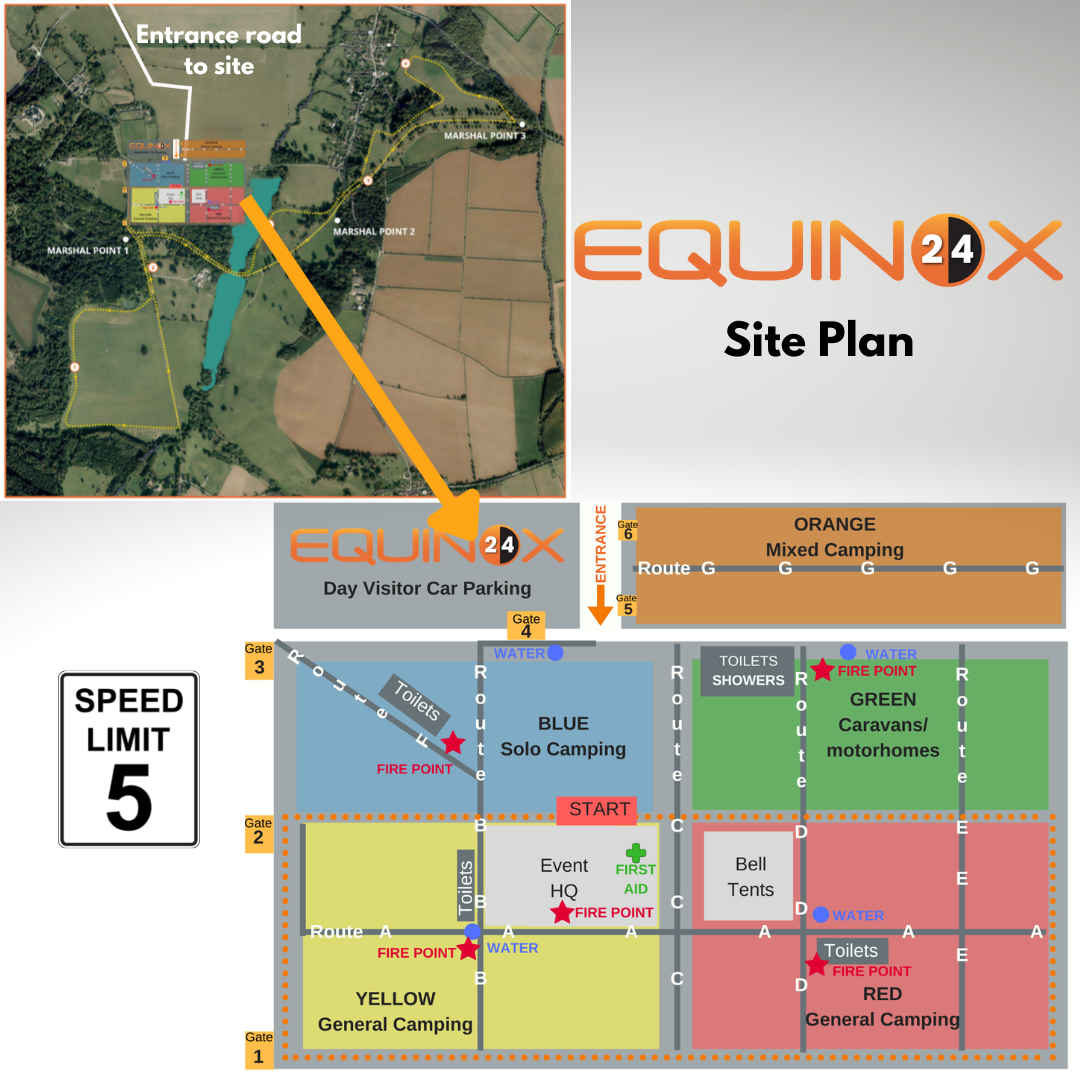 Visit our FAQ page for more info on topics including race entry, camping, spectating