Having the right kit for Equinox24 can make your whole experience even better! So we have written this kit list blog to help you decide what to bring with you to the event.
Clothing
Most people at Equinox24 need to think about clothing for both running and camping. Check the weather forecast in the few days before the event – whilst we all know it can't be relied upon, it should help you make sure you are prepared!
For running:
Shoes – running shoes and off road/trail shoes. It is good to have both if the weather forecast is for rain or if there is rain in the build up to the event. However we know lots of runners do just fine in regular running shoes. Tried and tested is always best – especially if you are planning for long distances. If possible bring spares, if you get a blister or if they get wet, you might be glad of an alternative!
Running clothing – we suggest you bring both shorts and tights as even if there is good weather forecast, it can get cold at night. Plus having spares if you get wet is a good idea! For tops we also suggest to bring a mix of short and long sleeved tops. If you run at night and are running slower than usual you may need warmer clothing that you would normally chose. Layering is key! Bring a waterproof, breathable running jacket for showers and layering.
Socks and underwear – we can't understate this – bring lots!!! A change of socks can bring a new lease of life! Running specific underwear is ideal to avoid chaffing.
Compression – some people swear by compression socks, sleaves/tights for running and recovery. If you are one of them – don't forget to pack your favourites!
Hat/Visor/Sunglasses – a hat can be handy in hot and cold weather – and lets prepare for some sunshine!!
Non-Running clothing
Think warm and cozy! If you are a team runner or a solo planning on having breaks, then some warm clothing such as joggers, hoodies, fleeces and even thermals could be just the ticket, especially in the wee small hours! Again, layering is key and even if the forecast is good (we have hit 24/25 degrees several times at Equinox24) the nights are always cool.
Remember coats and waterproofs (Swimzi will have their fabulous XK changing robes for sale)
Wellies for camp – (both if it rains and also the field can be wet in the night/early morning with dew).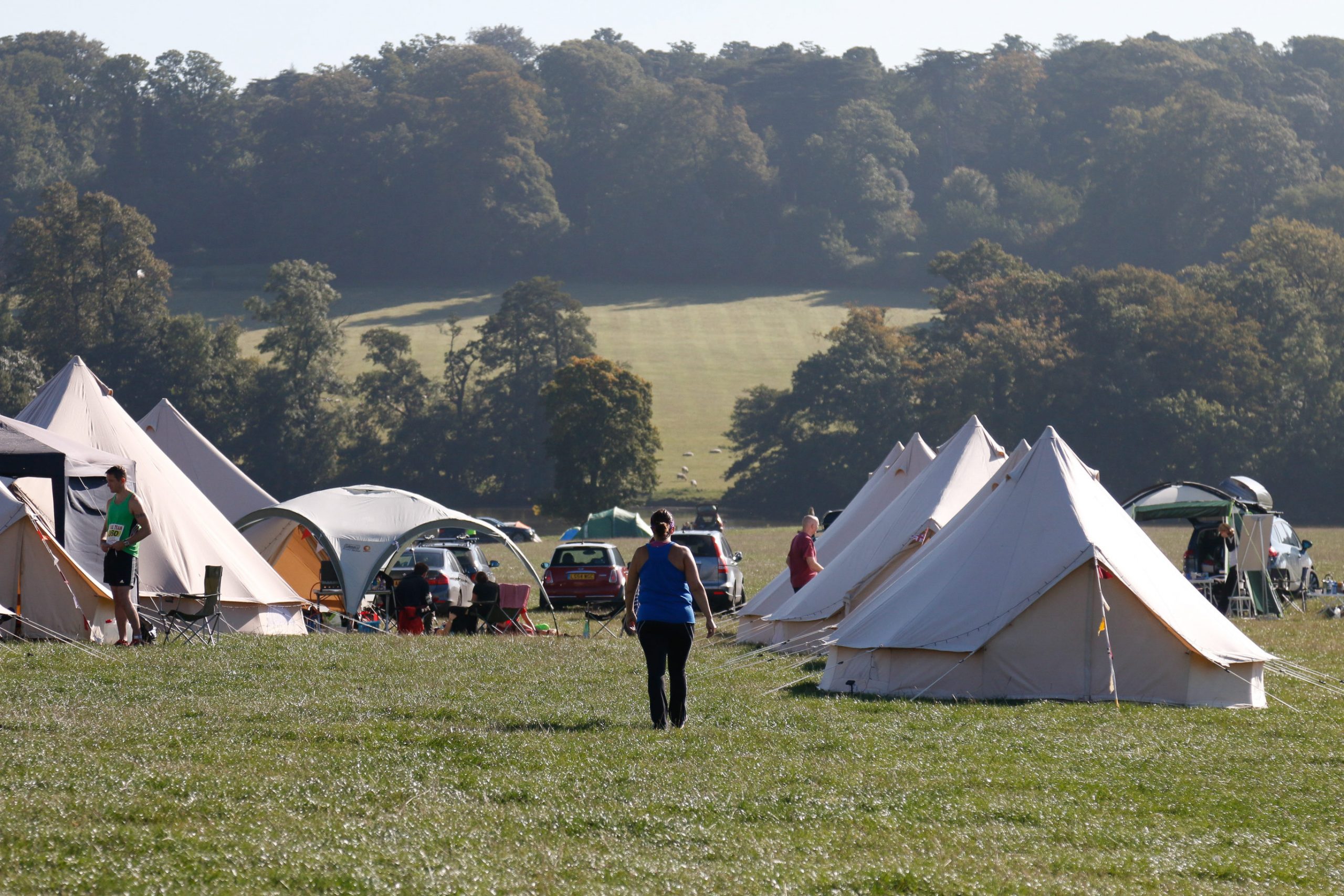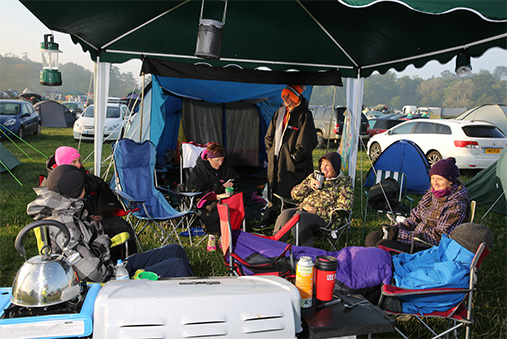 Lighting for Running
This is essential for anyone running between 7pm and 7am as between these times all runners MUST have their own lighting for the course. We recommend a headlamp for running but you can also choose a hand torch or body mounted light. Make sure you have one that is reliable (you really don't want it to stop working halfway round the lap – it is very dark deep in the castle estate) and that is comfortable to wear. If you have one that you haven't used recently, check it still holds charge for long enough or that you have enough spare batteries with you (and take them with you on your laps). If you will need to recharge it make sure you have a powerbank/battery pack and leads as there is no mains power at the event.
Other Race Essentials
Sunscreen
Hand sanitiser and wipes
Towels
Blister plasters, anti-chaffe cream
Bags for wet/dirty kit
Water bottles/hydration pack
Nutrition and food for on/off course fueling (we also have great food vendors on site)
Watch/GPS
Alarm clock/phone
Safety pins/race belt
Powerbank or battery pack for charging phones and headlamps.
Camping
If you are camping this list may help with your planning and packing!
Outdoors4You will be at the event selling camping equipment for anything you may have forgotten or want to buy.
CAMPING WRISTBAND – these are required for everyone camping who is not running in the 24hr event (so 10k runners need them too). You can purchase in advance on our website for £10 adults £5 children. Day visitors (not staying overnight do not need camping wristbands- car parking will be £3 per car for spectators).
Tent
Chairs/table
Cooking stove and equipment (don't forget the lighter!)
Fire extinguisher/blanket/water buckets – essential if using a BBQ or fire
Large water containers (we have mains water on site but bringing full containers helps reduce contact points and saves you a job on arrival!).
Tea, coffee, milk and food! We do have great food vendors on site all weekend too.
Cool box with ice packs
Lights for the camp/tent
Torches for night-time trips to the loo or around the site
Beds/mattresses
Sleeping bags, pillows and extra blankets.
Rubbish bags (please use the skips on site to dispose of your rubbish)
Powerbank or battery pack for charging phones and headlamps (don't forget the cables)
We do have bell tent hire available to book online until 1st September – you get your bell tent, sleeping mattresses and lights in your tent all set up for your arrival. No need to pitch up or pack away. You still need sleeping bags, pillows, and cooking equipment should you need it. More info here https://www.equinox24.co.uk/bell-tent-booking/
Other things to consider are things to keep the kids occupied such as games and toys.
Pet essentials – if you are bringing a dog it must stay on the lead and away from the run course. Please pick up after your dog- so don't forget the poo bags!
Plastic lidded storage boxes are great for packing and keeping your kit organised and dry.
Hope this helps you plan and we look forward to welcoming you to Equinox24 in September!