10K EVENTS AT EQUINOX24
As well as the 24 hour run we also host two standalone 10k running events. Both the 10k events follow the same course as the 24 hour run – they are each 1 full lap of the course. The Day 10k begins at midday on the Saturday and shares the mass start with the 24hr run – giving that exhilarating big race atmosphere. The Night 10k begins at 8pm in the evening on the Saturday alongside the 24hr run. The Night 10k requires every runner to have a torch as the route is unlit – so a headlamp, hand or chest torch is ideal. The route is marked with glow sticks and offers a great opportunity to try night running in a well supported environment surrounded by up to 1000 runners on the course (including the 24hr runners). You can find more info about the course on our Race Info page.
You can enter both the 10k events and you can also enter them if you are entered as a 24hr runner (if you want all three medals!) and count your lap towards your solo or team score to (NB only one team member can count the lap for their team as only one team number/timing chip can be on the course at any one time). 
Min age: Day 10k 15 years, Night 10k 18 years.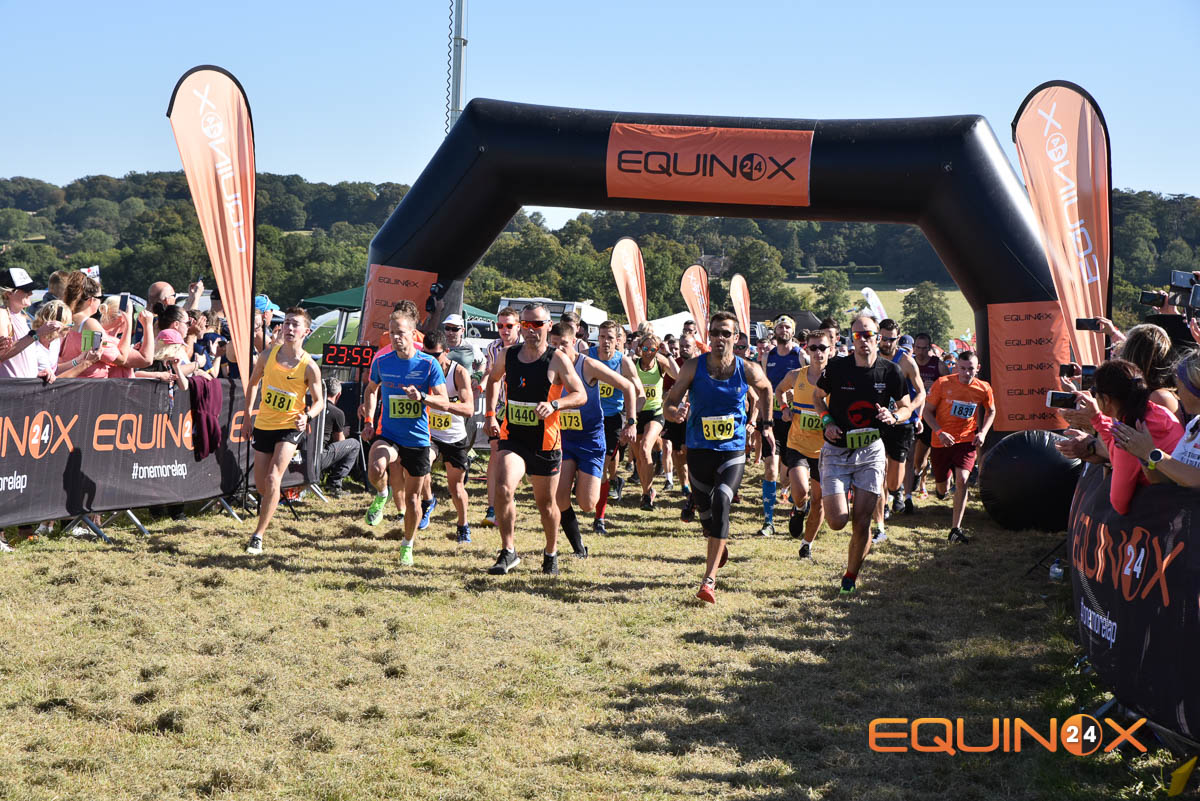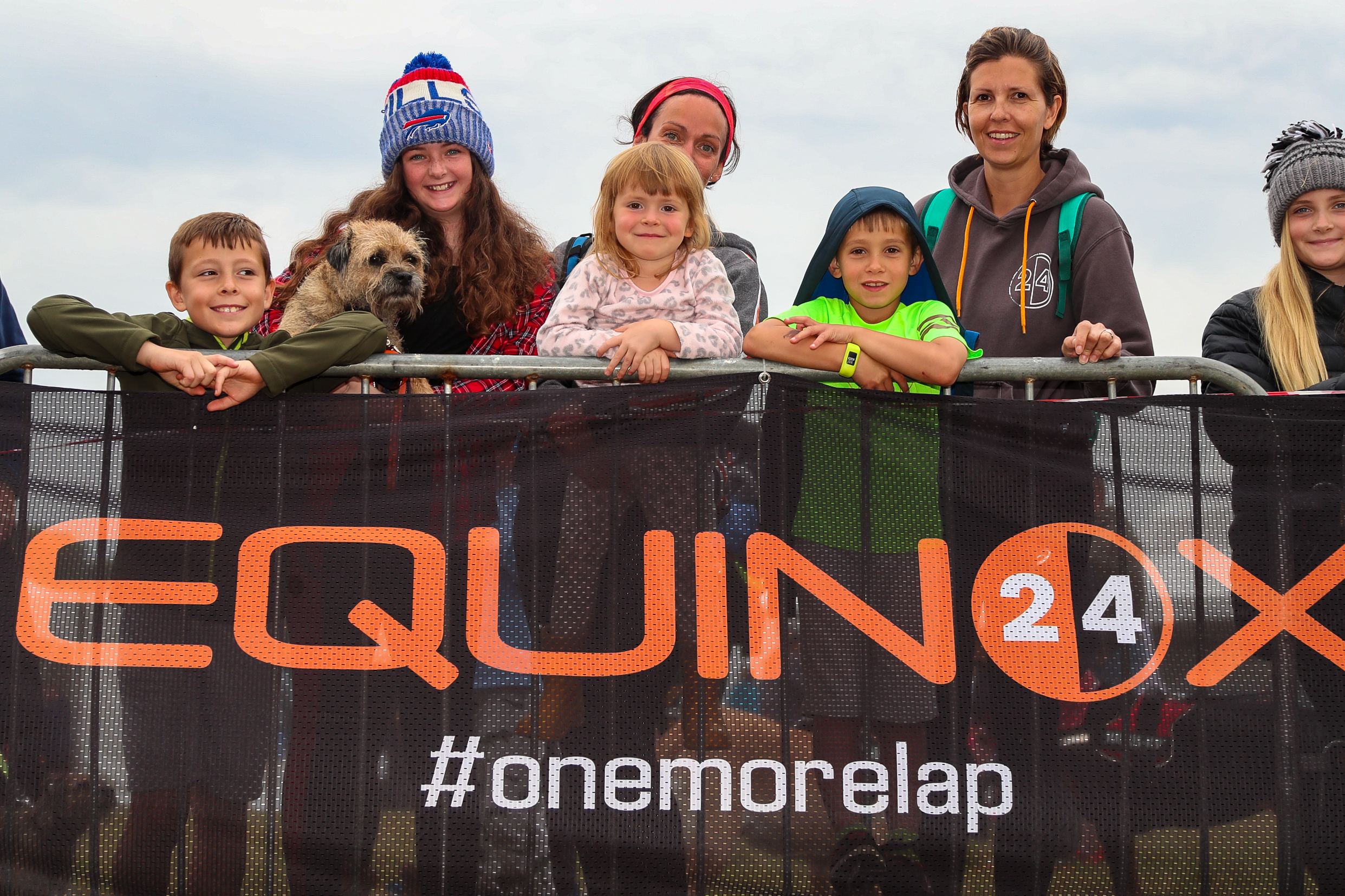 MORE INFO
Your Day or Night 10k entry fee includes: Race Entry, Free parking, Custom Medal, Chip Timing.
Supporters are very welcome. Day visitor passes are free of charge and can be collected at the arrivals gate. There is a car parking fee of £3 per car if not travelling with the entered runner.
If you wish to camp at Equinox24 then you will need to purchase a camping pass for any 10k runners and all spectators age 5 and over (runners in the team or solo 24hr race get camping included). These can be purchased at the time of race entry in the extras section, or later by logging into your dashboard and visiting the event extras section. Find dull details on our FAQ page. Your camping pass if purchased allows camping Friday-Monday. We have hot showers, toilets, food and drink stands, entertainment and kids activities and fun run. It is a great weekend for the family.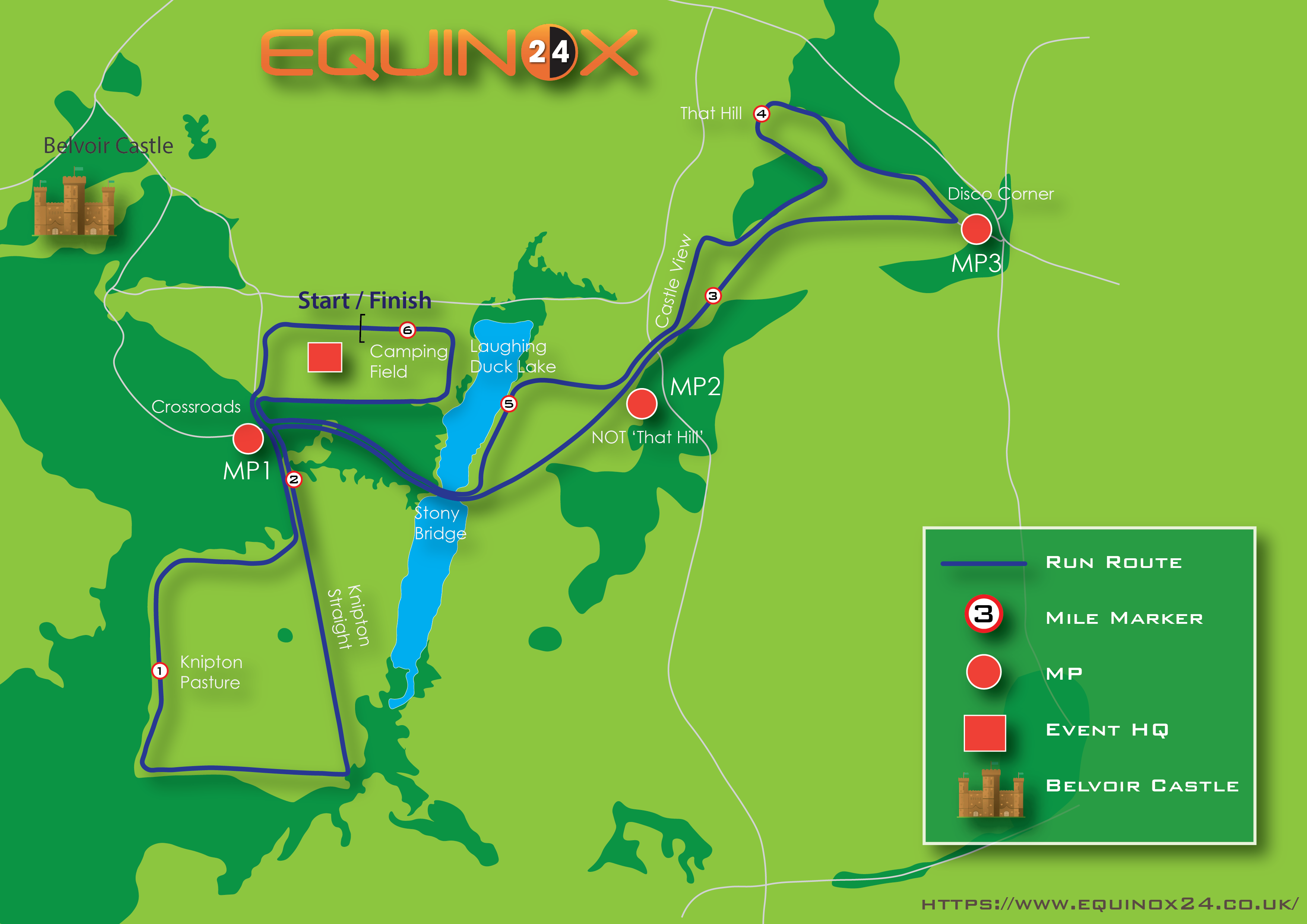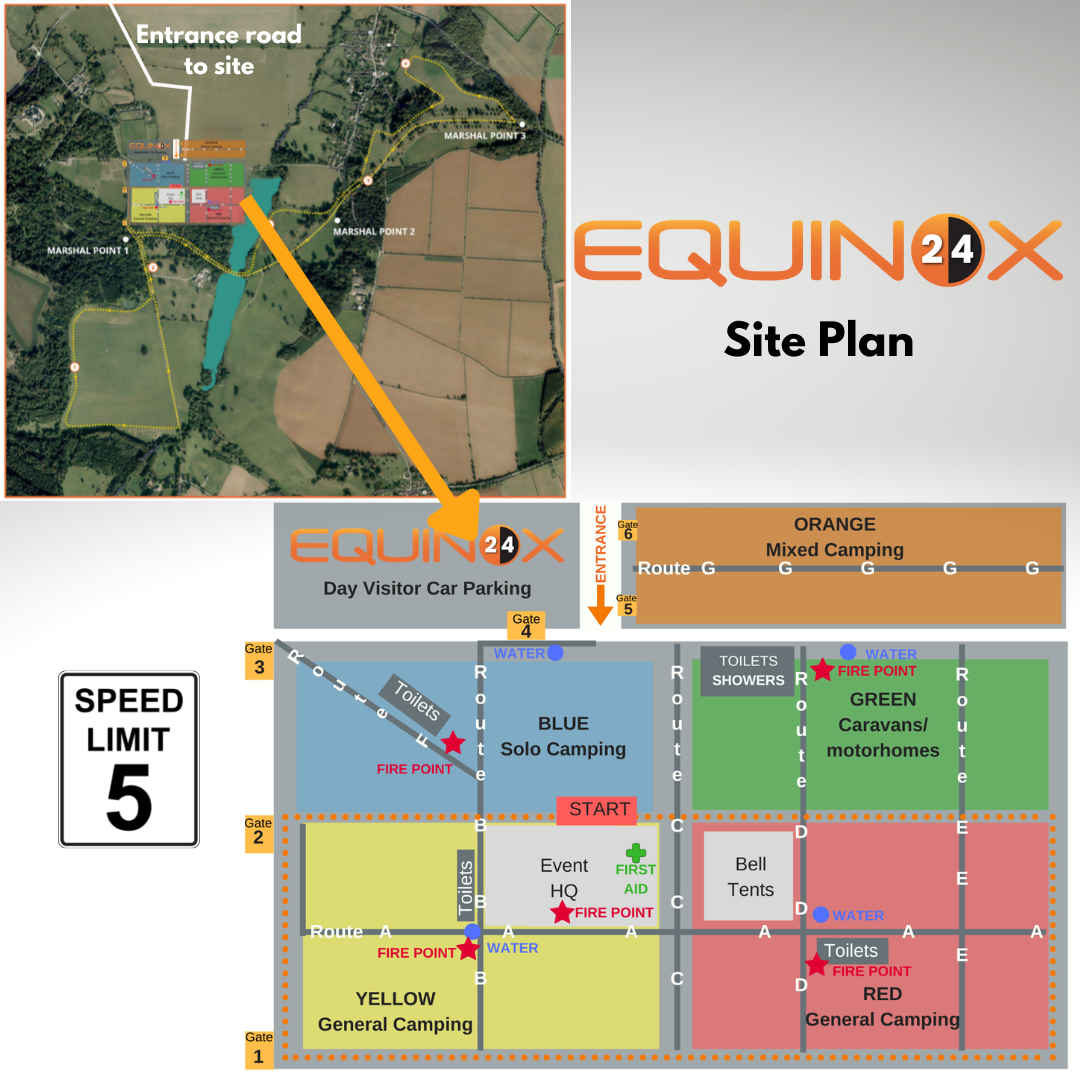 Visit our FAQ page for more info on topics including race entry, camping, spectating